Sydney More Humid Than Adelaide?
I've heard it said many times, but is it true… "Adelaide heat is dry heat" and therefore not as uncomfortable as Sydney's "humid heat"?
So I thought I'd compare the two side by side, click the image below for the humidity showdown, and see for yourself what is happening right now! Measurements are taken from the current Bureau of Meteorology readings, at the Sydney and Adelaide CBD locations.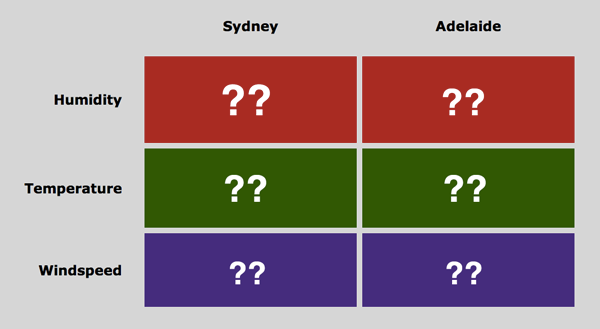 May the best city win!